My doctoral research was in the field of theoretical particle physics, which I carried out at Nikhef, the national institute for subatomic physics in the Netherlands. My research focused on the phenomenology of particle interactions that violate Charge-Parity symmetry at the Large Hadron Collider at CERN, as well as at other particle accelerators. My doctoral advisor was Prof. Robert Fleischer.
I defended my thesis, Strategies to Hunt for New Physics with Strange Beauty Mesons, on March 11th 2014. My defense included a 10 minute presentation for the general public, and my thesis also contains a lay summary. There is a photo album from the day.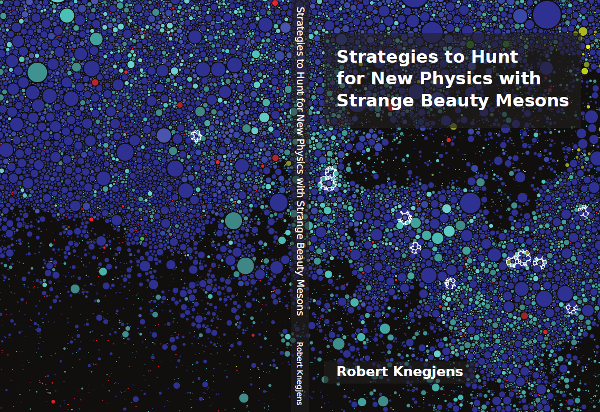 The cover of my thesis.