I defended my Ph.D. thesis, Strategies to Hunt for New Physics with Strange Beauty Mesons, at the Vrije Universiteit Amsterdam on the 11th of March 2014. Before the defense I gave a 10 minute lay presentation to the public. At the VU online library the lay summary chapters of the thesis, in English and Dutch, are available separately.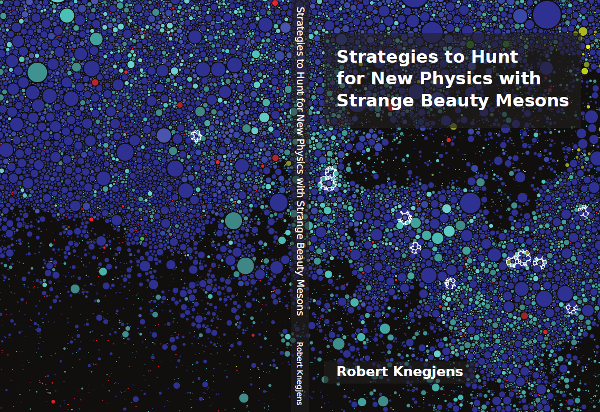 From the inside cover:
... an image generated by the Paperscape project on which the author worked together with Damien George. It shows a map of scientific papers drawn as circles, which have been been arranged according to how they cite each other. The map is zoomed in on the flavour physics peninsula, and the author's papers have been highlighted by white halos.
There is a
photo album
from the day.